Meet Jerry Vangilder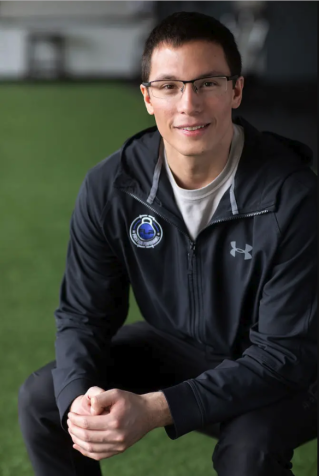 Founder & Performance Coach
Bachelor's Degree in Exercise Science from Saginaw Valley State University
Head Strength & Conditioning Coach
- Flint Firebirds (OHL)
Previous Strength & Conditioning Coach
- Cleary University Hockey
Strength & Conditioning Internships
- USA Hockey NTDP (2015-2016)
- Flint Firebirds (2016)
Jerry Vangilder is a Certified Functional Strength Coach, as well as Functional Movement Systems Certified.
His experience includes internships with USA Hockey's National Team Development Program (NTDP) and with Advantage Strength before graduating with a bachelor's degree in Exercise Science from Saginaw Valley State University.
Jerry was previously a Volunteer Assistant Strength and Conditioning Coach with the Flint Firebirds of the Ontario Hockey League. In August of 2022, the Firebirds hired as the Head Strength and Conditioning Coach for the 2022-2023 season.
After relocating to metro Detroit, Jerry spent time working for another training facility where he was the Head Strength and Conditioning Coach. He worked closely with several local high school teams as well as an elite AAA Hockey Organization where he oversaw the program design and implementation for these teams, organizations, and various clients.
In June of 2019, Jerry went on to open up his own facility in Northville where he continued to work with professional, collegiate, and high school hockey players. Jerry also has experience working with elite gymnasts, basketball, baseball and softball players as well.