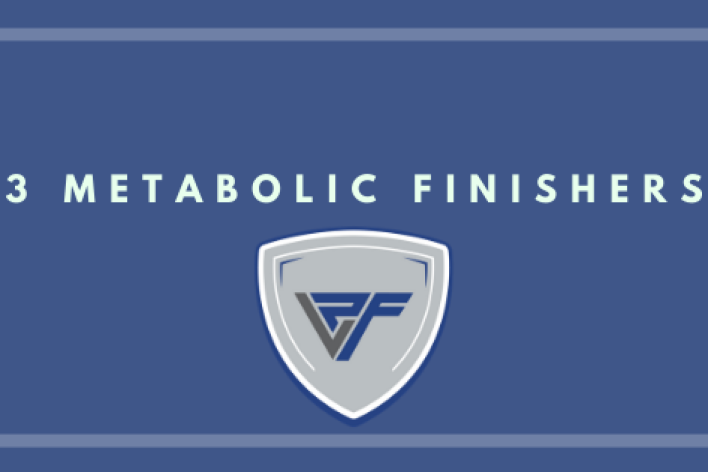 3 Metabolic Finishers - Northville, MI
Post workout conditioning on the treadmill or track can get boring real fast. Here are 3 metabolic finishers that will boost your heart rate and blast calories.
1) Ropes and Squats
Perform each exercise for 30 seconds each with 15 seconds of rest.
Repeat this sequence for at least 6 rounds.
2) Sleds and Bodyweight
Push the sled for a set distance (i.e. 20 yards)
Then immediately perform 10 pushups
Push the sled back to the starting point and perform 10 squats
Push the sled back down and perform 10 med ball slams
Rest 1 minute and repeat the sequence 3-5 rounds
3) TRX Complex
Perform each exercise consecutively with zero rest in between. Once you've completed the sequence rest for 60-90 seconds and repeat the sequence for 3-5 rounds.
TRX Row for 20 reps
TRX T for 20 reps
TRX Face Pull for 20 reps
TRX Bicep Curl for 20 reps
Give these finishers a shot and let us know how it goes!