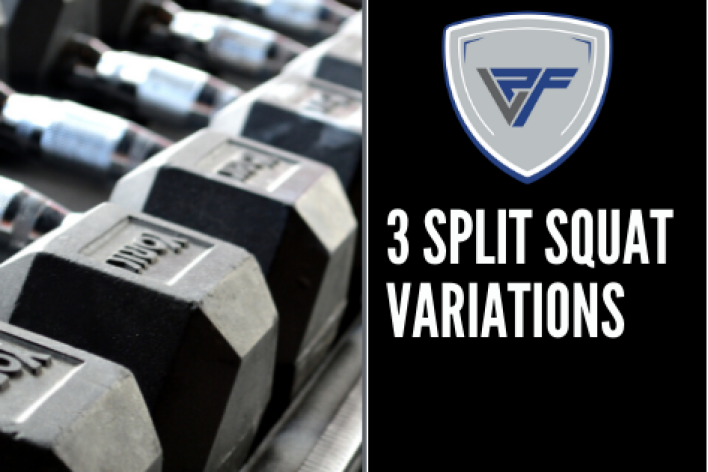 3 Split Squat Variations - Northville, MI
As we continue to remain in the stay at home shutdown, I thought I would provide 3 variations for split squats. All of these variations can be done with minimal to no equipment at all and don't require a ton of space.
For sports performance athletes, these are solid solutions to continue unilateral training and reinforcing quality movement. This is also a great time to work on capacity and the ability to hold this position. By developing this aspect you will be able to hit the ground running when we are able to resume in-person training this summer.
1. ISO Split Squat Hold
2. Body Weight Split Squat
3. Band Resisted Split Squat
Extra tips:
If you want to increase the intensity of each exercise:
- Adjust he length of time on the hold. Add 5-10 seconds as you progress
- Perform the split squats for :30-:60 with a short rest in between sets
- Add additional weight such as a dumbbell, back pack, plates to the other
- Hold the bottom of the split squat for 5-10 seconds and then perform 1-3 reps before holding the bottom again.
To learn more about our Sports Performance, Adult Fitness and Online Programs, head over to coachjerryv.com today!