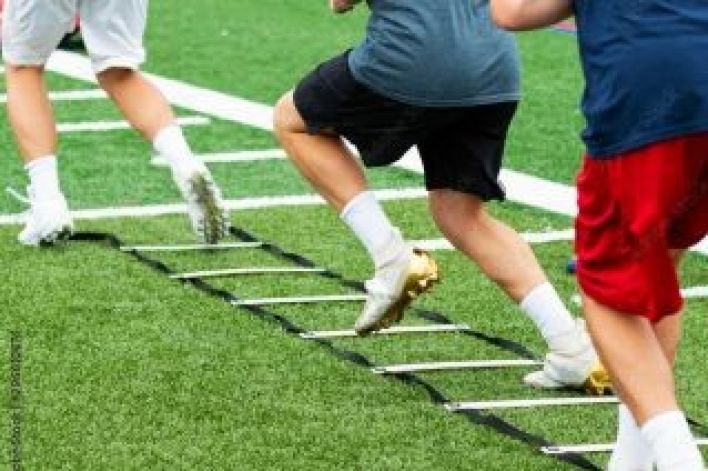 3 Tips For In-Season Training
In-season training seems to be a tough time for the youth athlete. Multiple schedules, practices, games, the list goes on. It may seem like there is no time, but if performing at your best and moving up to the next level is a priority, then maximizing in-season training is essential.
Here are 3 Tips For In-Season Training.
#1: Train 1-2 Times Per Week
Make time for in-season training and target main movement patterns and compound exercises. If you put in a whole summer of off-season training and made progress, we want to not only maintain, but continue to develop strength, power, mobility, core stability. A proper strength and conditioning program should not leave you exhausted or take away from your upcoming competition during the season. Instead, it should help keep you strong, powerful, fresh and mobile.
#2 Dial in on Nutrition
Master your daily nutrition as the demands of the season often deplete your body of nutrients. There should be a balance of protein, carbohydrates, fats and an abundance of water intake in each meal. Protein will help you repair and recover. Carbohydrates provide fuel and energy, while fats provide additional nutrients and calories.
Snacks are great in-between meals consisting of a combination of protein and carbohydrates. An avocado, nuts or seeds are good choices for healthy fats and calorie dense options. Smoothies are great to blend each of these nutrients together and can save you time as well.
You don't have to be on "strict" plan, but just make sure you are consistently bringing nutrients in to restore and replenish your body so that you can perform your best each and everyday.
#3 Be Patient
Don't be in a rush with in-season training. The season is like a marathon. We want to maintain a steady trend moving forward, working on elements to keep us healthy and performing at a high level.
There you have it, three easy and simple tasks to master during the season.
If you need help with any of this or need a performance program to help you develop and move on to the next level, contact us today and let's talk!