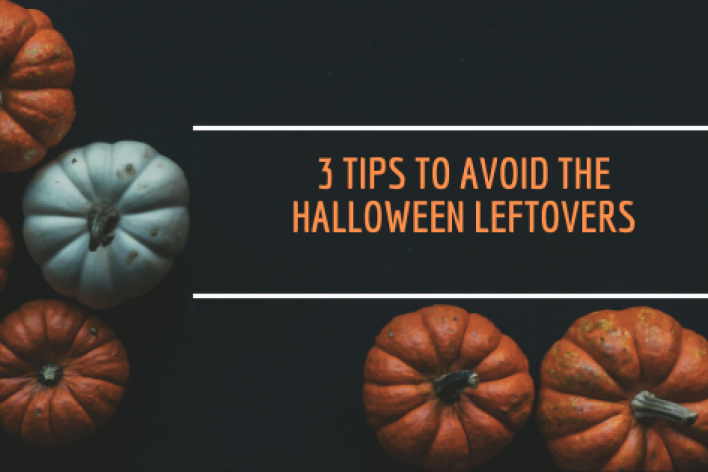 3 Tips to Avoid the Halloween Leftovers - Northville, Michigan
Halloween has arrived and many of you may be taking your children out to trick or treat or handing out goodies to the trick or treater's yourself. Either way we all know that there will be a massive amount of candy and sweets in your presence once Halloween wraps up. We know that candy provides little to no nutritional value, leaving you feeling guilty and adding useless calories, so here are 3 tips to avoid the Halloween leftover candy.
1. Set a Limit
Once you've sorted out the candy on the counter or living room floor, pick out your favorites and place them in a small bowl. This is now your stash of sweets over the next few days, nothing more! You could also set a limit on how many pieces you allow yourself each day. Maybe that is one or two pieces, but that is up to you to decide since you have a set amount placed aside.
2. Get Rid of The Excess
This may not be a popular pick, but you could simply toss out all of the excess candy once you have distributed your child's amount plus your cut. If you don't want to simply throw it away, then take the leftovers to work the next day and spread them out on the office table for everyone else to indulge.
3. Out of Sight, Out of Mind
If you want to challenge your discipline or if you are someone who simply forgets about things once they are out of sight then I'd recommend having another member of the household hide all of the leftover candy somewhere. That way it is out of your sight and you're not tempted to freely dip into the candy bag. Forget about it and move with your daily routine.
As Halloween comes and goes, keep these three tips in mind and give it a try to fend off all of the sugar and useless calories!
Let me know if I can be of any help!
Have a happy and safe Halloween

Coach Jerry