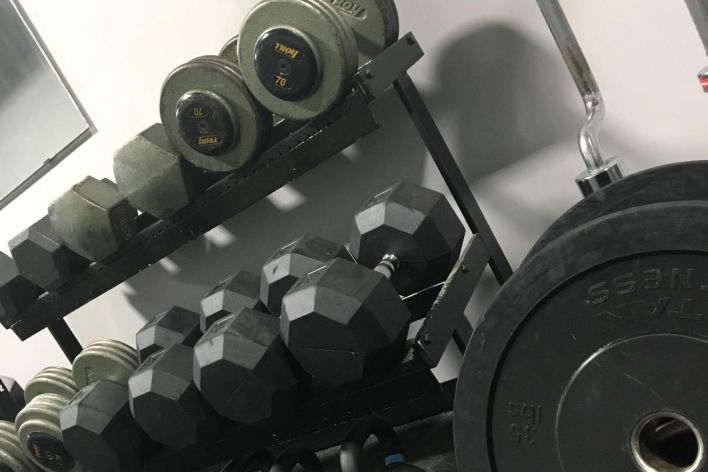 4 Reasons Why Many Fail Early On
The new year has arrived and as many others do, we all set new goals for the new year.
But many often fail to achieve these goals right from the get go. Why do we fail early on?
Here are 4 reasons why many fail to hit their goals in the new year.
1) Fall Back
Many will fall back into their "normal" or "old" routine after setting new goals for a variety of reasons, schedule, work, family, etc. This often leads us back into our bad habits.
For example, if you are trying to cut back on extra calories, but have a routine of meeting with friends or family at a restaurant on a weekly basis, you may fall into the trap of "doing what we always do" and order a few too many beers and chips, etc while you socialize.
These habits and routines feed off one another and are difficult to break!

So, what can you do to counter these habits and routines?
Start with replacing the routine.
Instead of going out to a restaurant, make a homemade meal with the family or prepare the meal ahead of time. If you're going out and the booze is an issue, try replacing the drink with water! Keep the water in your hand and work on telling yourself you already have a drink in hand. This will also save you a few dollars as well!
2) Realization
Many people might get started on a fitness program and after the first week some will realize that the road to their goal is going to be tough and challenging! It's true…in order to accomplish the goal, it's going to take consistency and time to get there.
Some will give it try for a few weeks and after this realization they will simply give up. Don't give up…this goes back to resetting habits and routines. It's an adjustment, but once you settle into the new routine of your fitness program you will be on your way to your goal.
3) Expectations
In today's world we can have access to just about anything within a matter of seconds, if not quicker! The power of technology with our phones, computers, tablets and Google have made things easier for us, but it has also hindered us as well.
What I mean by that is we have now been conditioned to expect what we are looking for fast.
We expect to find our results on Google almost immediately. Everything in life has been accelerated to an extent and with that comes the expectations of immediate results in the gym!
We need to get out of the mindset of expecting immediate results from just a few workouts or a couple of weeks of working out. As I mentioned earlier, it takes consistency and most importantly, time!
4) Schedule
The holidays are times where our schedules are way out of the norm.
It's easy to get wrapped up in joining a gym or challenge with great intentions, but we sometimes forget of what is realistic around our schedule.
Be mindful of your schedule with your family and work. Lay out exactly when and what normally happens on each day of the week. This allows you to find the open time slots for when you can attend the gym or class and reduces the stress and frustration.
If your schedule only allows you to go to the gym twice a week, then get yourself there on those two days!
If you need help and are interested in what we have to offer, visit us at coachjerryv.com today!