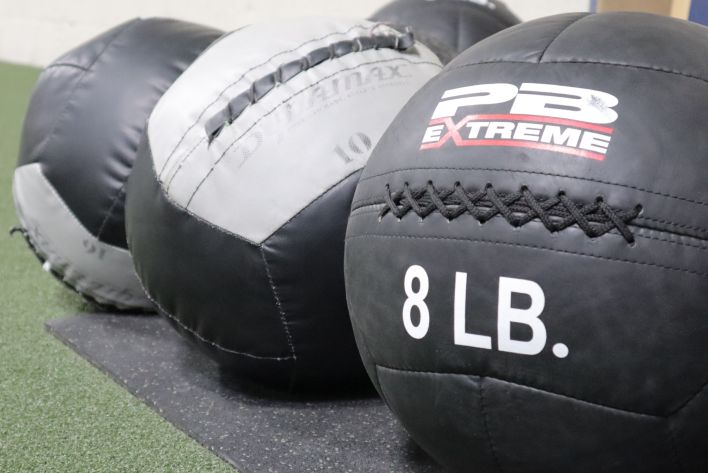 5 Benefits for Remote Training
The way of the world has certainly changed and has changed the landscape of the health and fitness industry. Many gyms have been restricted and even closed up for good due to the chaos of a pandemic.
Unfortunately, many gym goers and athletes have paid the price with their health and performance due to the lack of access to the gym and classes. Now that things are moving forward, many have invested in their own gym equipment at home and some gyms have re-opened.
Now is the time to really take care of our health, fitness and performance as the stress of world has bottled up. You owe it to yourself and deserve to take care of your body and well-being.
So, if you're stuck at home with your home gym or you're going back to the commercial gym, here are some benefits to consider for online training programs and memberships.
1: Workouts Are Done For You
Many programs and memberships have training already designed by a professional coach and ready to go for you to begin training. Other programs may have a personal coaching program where they design a program specific to you.
For those who need to just get in, do some work and get back to the grind, a program or membership might be the best fit for you as you won't have to worry about figuring out what to do, when to do it, hiring a trainer or paying for classes.
It's done and ready, all you have to do is put in the work.
2: Opportunity to Join a Community for Support and Accountability
Access to your coach and even other members of the program can help keep you engaged and accountable so that you stay on track. I've found that when members and coaches are interactive in the program, adherence is through the roof, which leads to the individuals overall success!
It is pretty cool when you can develop a community and relationship with others in the program. You will want to stay on track because so and so is doing the work too. You can bounce ideas and tips of one another as many are most likely going through the same things as you.
3: Workout Around Your Schedule
The daily grind can be a struggle with juggling work, school, kids, family and other commitments which can make it tough at times to get your workout in at the gym or missing classes.
Online training allows you to have access to the workouts through your phone or tablet allowing you to work out when it is convenient for you! No more scheduling classes, cancelling appointments and being charged.
Simply log into your account and start the workout! Never miss another workout!
4: Cost Effective Option
Online training programs and memberships are often much more affordable than paying peak hour rates for jammed up classes or personal training sessions. Online training allows you to save a few bucks and acheive the same results as in-person training so long as you do the work consistently (see benefit #3).
5: Access to professional coach
One thing to look for when selecting an online training program or membership is to see if you have some form of access to the coach, whether it be in-app messaging, email, Zoom or private group pages.
This is an underappreciated aspect as many members do not utilize this benefit to communicate with their coach. One thing the coach can do is help you stay on track of things, trouble shoot problematic areas, provide motivation, tips, recipes and recommendations.
Having some form of access to your coach is vital in your success!
So if you're looking to get your workouts back on track or need something while the gyms are restricted, look into some online training options.
In the meantime, stay safe and healthy!
To your success,
Jerry Vangilder
P.S. Whenever you're ready… here are 2 ways I can help you:
1) Join the Adult Functional Strength Academy
I'm launching a new monthly online training membership that provides you 4 workouts per week and the program changes monthly. I've taken all the guess work out of programming and providing you the same results-oriented program you would find training in-person with me.
It's a monthly program and you can get started for FREE with a 7-Day Trial.
Go to the Online Training page and find the Functional Strength Academy!
2) Athlete? Do Our 12-Week Strength Program
Get a head start on the competition with our comprehensive strength program that will enhance your son or daughter's strength and power. This program is proven to work and is the same format we use in-person with our athletes.
Go to the Online Training page and find the Athlete 12-Week Strength Program!
3) Work With Me One on One Remotely
Achieve your health, fitness or performance goals with the attention, knowledge, and accountability you need by working with me from anywhere. I'll develop a custom training program for you and deliver it through the Train Heroic App where you will have access to the workout, video exercise demo's and live in-app texting support. Fill out the contact form and let me know you want to work one on one. Note: space is limited to 5 one on one clients so don't wait too long.