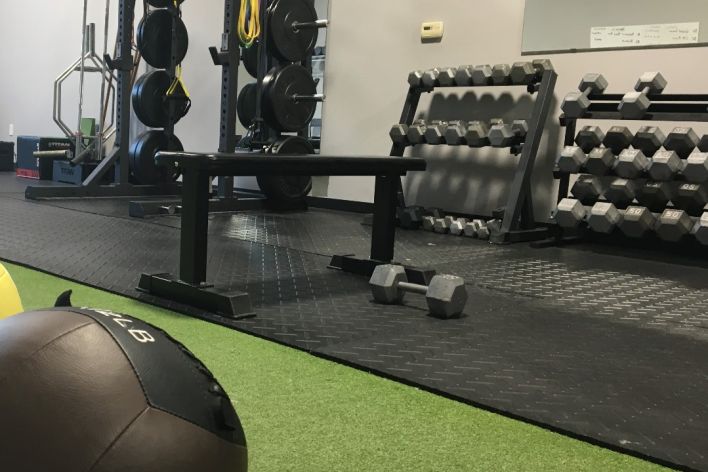 5 Reasons You're Not Seeing Results - Northville, MI
We hear it all the time "I'm always at the gym but I'm not seeing progress" or "I'm training but the results are not there".
Here are 5 reasons why you may not be seeing results.
1) Inconsistency
We may have inconsistency in our training frequency, meaning one week you worked out 4 times, next week you worked out once. Life and work can get in the way and make things complicated, but make sure you make time for yourself, even it is 30 minutes a day. Find a way to make time whether that is going to the gym bright and early in the morning or late at night. Find a schedule and stick with it!
2) Stale Workout Program
It's easy to fall into the trap of walking into the gym and figuring out what we're going to do today the minute we touch the gym floor. Often times we may find ourselves doing the same exercises with the same reps and sets week after week. This becomes stale and will stagnate your results. Find a program or better yet a coach that will change your workout routine every 3-4 weeks or monthly. This allows you to progress with certain exercises as well as shake things up to further challenge yourself.
3) Diet
We put in the hard work in the gym for an hour, but what do we during the other 23 hours of the day? Food and nutrition is like fuel for the body much like how gas is essential for our vehicles. If we make poor decisions with gasoline in our vehicles chances are our vehicle will run poorly or breakdown sooner than later. Same can be said for our diet and nutrition. We can't expect to lose weight or build strength if we decide to ingest poor quality food or not enough food. Plan your meals out ahead of time and cook in bulk that way you can have food ready to go on the fly instead of settling for a quick drive-thru option. Also, cut back on the alcohol as these drink contain useless and unwanted calories.
4) Lack of Accountability
It's easy to shrug off the gym after a long day of work or a crappy night of sleep if we're working out on our own. I recommend investing into a coaching program that meets on certain times and days every single week, whether that is one-on-one personal training or semi-private group training. Not only will you have financial skin in the game, but you also feel the urgency to show up for your coach and peers. Let's be honest, we don't want that reputation of being that person that doesn't show up.
5) Lack of Guidance
Similar to reason number two, we get caught doing the same exercises because we are comfortable doing them and we're not sure how to do any other exercises correctly. A qualified coach or trainer can help guide you through proper movement and exercises to ensure your safety and to make sure you maximize your potential. A qualified coach can also professionally design your workout program around your schedule, goals, needs, abilities and injury history. This would be a huge benefit as it is one less thing you have to worry about throughout the day, all you have to do is show up, stick to the plan and put the work in.
If you need some help with your workouts, contact me today to see how I can help you with one our training programs at coachjerryv.com/contact.
Coach Jerry