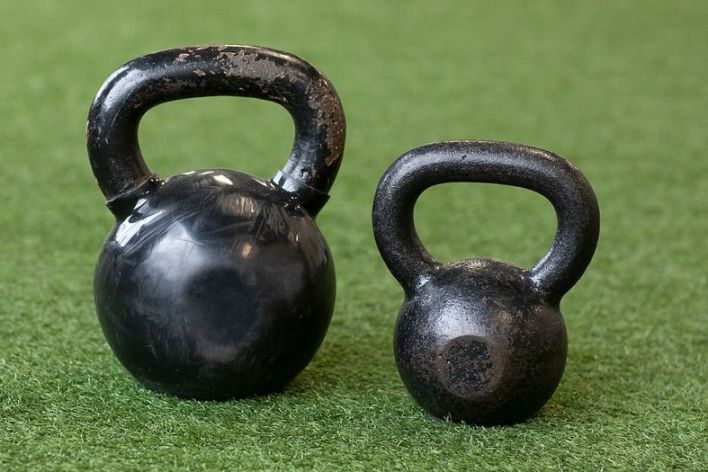 Free Weights vs Machines - Northville, Michigan
Here at Vangilder Performance and Fitness you won't find a single piece of your typical exercise machine. Instead we use a variety of free weights, barbells, kettlebells, sandbags and more to accomplish our training goals.
When we talk to new potential members, they sometimes are confused by why we don't have any exercise machines.
Well, we believe in functional strength training and training human movement with the goal of moving efficiently, improving strength, balance, coordination, stability and reducing pain.
See, most people nowadays are working from a desk or driving vehicles for long period of times, putting us in some compromised positions.

Heck, we tend to sit more at home too watching tv or simply relaxing with the family.

We also can't forget about our student athletes as well, who may be sitting 6-8 hours per day at school. Tack additional time in the car to and from practice and video gaming.
The overall stress put on our hip flexors while seated creates an environment that not only will negatively impact our hips, but our lower back as well. Not to mention the low physical demand.
As human beings we were meant to move frequently and move often. We've moved on from physical demands of the industrial period to the internet period of time, which has caused many of us to stop moving frequently. It's no surprise that obesity and other health issues have skyrocketed during this period.
So back to why we don't have machines here in our gym:
We want to get people out of the seated position and to combat the daily stress put on our bodies from sitting and lack of inactivity.
Machines take up too much space.
Most machines are one dimensional.
Free weights allow progression, regression and versatility.
The body doesn't know that stress is coming from free weights or a machine, it just knows that it needs to adapt to the continued stress being put on. (Growth!)
Free weights allow for a plethora of exercises to be chosen from, unlike machines.
Machines are becoming a thing of the past in most private and performance facilities. (We use cell phones now that have WiFi, internet and video access, unlike the past rotary dial phone)
Unilateral (single limb) training has shown to increase strength, power, balance, coordination and performance over bilateral training (two limbs).
These are just a few of the reasons for free weight training over machine training.
I for one prefer free weights over machines because of the versatility. Nothing screams boring than lying flat on your back pushing the leg press…. not to mention the sore back that follows the next morning after the leg press machine.
Well, that should just about do it for this email today. If you have any questions feel free to shoot me a message.
Have a great day!
Coach Jerry