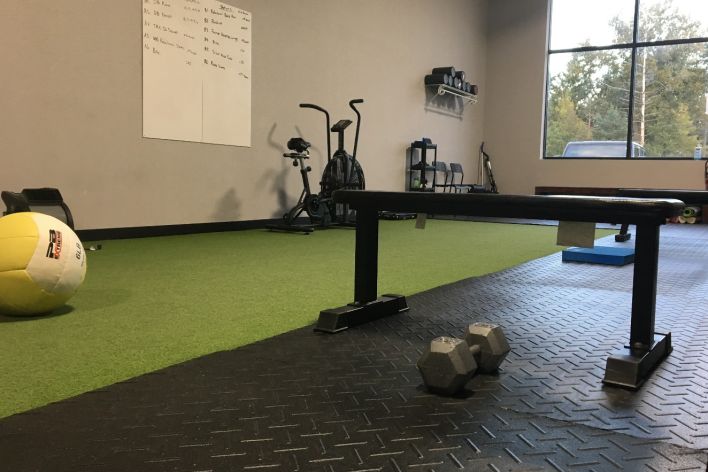 "Great Workout" - Northville, MI
Measuring the quality of a workout should not be based on "how hard it was" , how much you sweat or how sore you are.
Anybody with a whistle can do that… and quite frankly there are some really bad one's out there.
Instead it should be based on:
Effort that YOU put forth, did you give 100%?
Was each movement done with intent and quality?
Did you achieve a new PR?
Did you improve on a particular exercise or movement?
Are the numbers showing improvement via volume, intensity, sets, reps, time or raw weight?
See, as we improve and consistently apply stress, our body will adapt to this stress. It doesn't know if it is a dumbbell, barbell, band or isometric…it just knows that some sort of stress has been applied and will adapt to meet this repetitive physical demand.
This is also known as the SAID Principle…Specific Adaptations to Imposed Demands.
This is how we become stronger, more powerful, add lean mass, shed body fat, boost our metabolism.
And as we get stronger and well conditioned to exercise it becomes tougher for our body to be sore. We're not going to be sore after every workout and that's fine, it doesn't mean that we are not getting stronger or better…in fact we are.
We can validate this by checking our sets, reps, total volume, time, heart rate, etc. One of the major reasons why we provide "program sheets" to each of our athletes to track their progress.
We structure our programs over 3 week intervals in order to attack specific goals or certain characteristics of sports to cause adaptation instead of shooting in the dark with a random workout of the day.
Programming quality workouts takes in to consideration a number of factors and is not simply a spin the wheel process, nor is the goal to burn you down completely… especially if you are an athlete!
So, the next time you judge a workout by how hard it was or how sore you are or not, just know that progress was still made and maybe we need to adjust the amount of stress, rest period, effort/intensity, volume or any other variables next time.
- Coach Jerry
P.S. In the next few weeks I will be releasing details to our upcoming Spring Sports Performance Program. It will be a bridge between the end of the season and the summer program.
If you would like to be on the list to know first, drop an "interested" comment below and I will message you to put you on the list!
coachjerryv.com