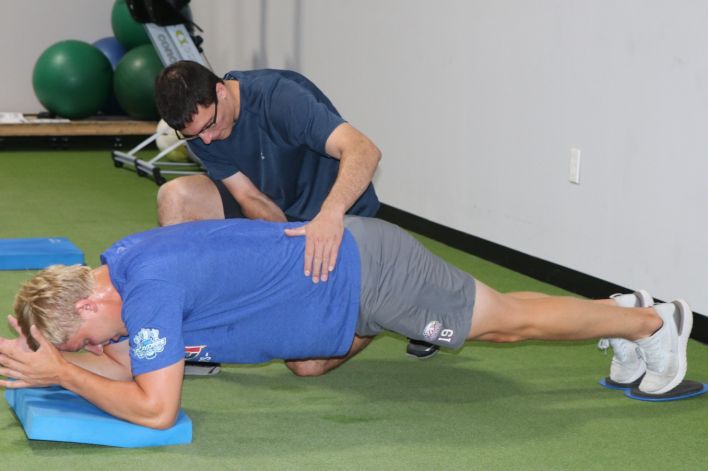 Questions and Conversations with Professional Scouts and Executives - Northville, MI
I've been fortunate enough to have one-on-one conversations with professional scouts and pro team executives regarding draft eligible prospects that have trained with me during the off-seasons.
During these conversations, not once did these individuals ask about their on-ice skills, how many points they had…
Instead, they asked things like:
How does the athlete interact with his peers in the weight room?
Do they encourage or push others in the weight room?
How do they respond to criticism?
How do they respond to coaching or authoritative figures?
Do they show up on time or are they late?
What is their effort like during training? Is it consistent?
How well does they move?
What are some weaknesses or areas that need to improve or work on?
Are there any mobility restrictions?
What is their character like?
Do they compete or go through the motions with the group?
How would you rate their commitment level?
Do you notice any imbalances with the athlete?
What is their nutrition like?
What kind of drinks or snacks does the athlete bring with them to the gym?
Does the athlete take short cuts during the warm up or conditioning?
What is their relationship with family? How do they interact with their parents in public?
Are they respectful to their peers and coaches?
Do they take care of themselves in and out of the gym?
How do you think this athlete could improve?
These are just a few of the common questions I've been asked, so it's a lot more than just production and skills.
Teams and coaches want to know the person and character of the athlete and whether or not the athlete will be a good fit to their organization.
Put in the work
Be respectful
Be consistent
Take care of the little things
Improve on your weaknesses